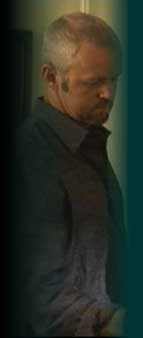 David Morse Online is an unoffical web site, for David Morse. To help us keep the site going, we need your help. If you'd like to support the site, we'd welcome your voluntary donation.

Hack Central is the focal point for everything to do with CBS's recent show Hack, starring David Morse.
Although CBS has cancelled Hack, you can still get information about the show on this page.
Detailed listings for Hack 2nd Season episodes.
| | | |
| --- | --- | --- |
| Episode Air Date | Episode # | Episode Title |
| September 27, 2003 | 2-1 | See No Evil |
| October 4, 2003 | 2-2 | Hidden Agenda |
| October 11, 2003 | 2-3 | Presumed Guilty |
| October 18, 2003 | 2-4 | Collateral Damage |
| October 25, 2003 | 2-5 | Out of The Ashes |
| November 1, 2003 | 2-6 | My Fare Lady |
| November 8, 2003 | 2-7 | The Looking Glass |
| November 15, 2003 | 2-8 | Blind Faith |
| November 22, 2003 | 2-9 | To Have and Have Not |
| December 13, 2003 | 2-10 | Dial 'O' For Murder |
| December 20, 2003 | 2-11 | Gone |
| January 17, 2004 | 2-12 | Calibrated Arguments |
| January 24, 2004 | 2-13 | Double Exposure |
| February 7, 2004 | 2-14 | Fog of War |
| February 14, 2004 | 2-15 | Extreme Commerce |
| February 28, 2004 | 2-16 | Misty Blue |
| March 7, 2004 | 2-17 | One For My Baby |
| March 13, 2004 | 2-18 | The Reckoning |