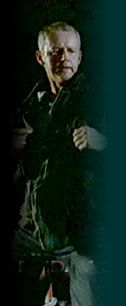 David Morse Online is an unoffical web site, for David Morse. To help us keep the site going, we need your help. If you'd like to support the site, we'd welcome your voluntary donation.

Here are the complete episode listings from the 1st season of Hack
Detailed listings for Hack episodes.
| | | |
| --- | --- | --- |
| Episode Air Date | Episode # | Episode Title |
| September 27, 2002 | 1-1 | Pilot |
| October 4, 2002 | 1-2 | Favors |
| October 11, 2002 | 1-3 | Domestic Disturbance |
| October 18, 2002 | 1-4 | My Alibi |
| October 25, 2002 | 1-5 | My Brother's Keeper |
| November 1, 2002 | 1-6 | Slippery Slope |
| November 8, 2002 | 1-7 | Husbands and Wives |
| November 15, 2002 | 1-8 | Songs in the Night |
| November 22, 2002 | 1-9 | Bad Choices |
| November 29, 2002 | 1-1 | Pilot (Repeat) |
| December 6, 2002 | 1-10 | All Night Long |
| December 20. 2002 | 1-11 | Obsession |
| December 27, 2002 | 1-4 | My Alibi (Repeat) |
| January 3, 2003 | 1-2 | Favors (Repeat) |
| January 10, 2003 | 1-12 | A Dangerous Game |
| January 17, 2003 | 1-13 | Death of Innocence |
| January 24, 2003 | 1-3 | Domestic Disturbance (Repeat) |
| January 31, 2003 | 1-14 | Forgive But Don't Forget |
| February 7, 2003 | 1-15 | Brothers in Arms |
| February 14, 2003 | 1-16 | Black Eye |
| February 21, 2003 | 1-17 | Third Strike |
| March 7, 2003 | 1-11 | Obsession (Repeat) |
| March 14, 2003 | 1-18 | Sinners and Saints |
| April 4, 2003 | 1-19 | Signature |
| April 11, 2003 | 1-12 | A Dangerous Game (Repeat) |
| April 18, 2003 | 1-20 | All Others Pay Cash |
| April 25, 2003 | 1-21 | True Lies |
| May 2, 2003 | 1-22 | The Squeeze |
| May 23, 2003 | 1-6 | Slippery Slope (Repeat) |